Dec, 04, 2013
Comments Off

on Tips To Help You Paint Your House Effectively
You cannot avoid to paint your house; if at all you are keen on ensuring that your space is inspiring and complete. A new painting should always reflect creativity, which makes it essential that your house is effectively painted. You can either paint the house yourself (DIY) or invite a professional to assist in this regard.
If you are not sure about your painting skills, or if you have limited time to paint, it is very essential that you invite a professional in painting. Here are some tips will help you achieve the best painting for your house:
The colour scheme
Good painting starts with choosing the best colour for your space. Some of the rooms require you to paint them in darker shades than others. Further, some colours will give you an illusion of more space; even in the very tiny areas. You must also consider the fact that other people, who may have different tastes, may occupy part of the home more than you will. As such, you must always ensure that colours that match with their personal tastes are chosen.
Always sample before painting
You should try to sample some colours on given rooms before painting. Sometimes we may make very wrong judgments on some colours- even when we think we have given enough thought on the same. Sampling helps you make the right decision, while at the same time helping you save on some unforeseen costs.
Simplicity and personalized painting  is better
When we see some paintings in a magazine, we feel that we should imitate some of the themes and colours into our spaces. However, you may not really l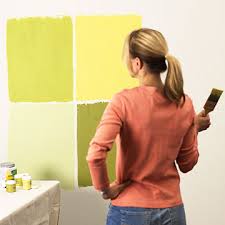 ike the painting on a day to day basis, and you may be forced to re-paint your house even sooner than you expected. It is important to be simple if you are not very sure about some colours and themes.
Never compromise on quality
Always choose quality paint and tools when painting your house. Further, you must hire a reputable professional to paint your house. This way, you will get a perfect painting finish in the long run.