Dec, 11, 2013
Comments Off

on Guidelines for Good Interior Painting
A perfect interior painting transforms and defines your space. However, you should always follow certain guidelines to attain to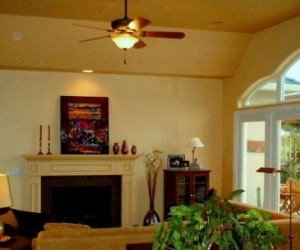 perfection in painting.  These include:
Quality paint and a good choice for the type of paint
When you want to walk into any store to get paint supplies, you should be sure that you are ordering from a vendor that sells quality paint. Counterfeit paint will always show up after you are done painting.
Basically, there are two types of paints. These include: water based paints and oil based paints. Water based paint will easily dry after painting. This type of paint is however not ideal for areas where there a lot of water spillages.
Oil based paint takes long to dry. It is however ideal for the areas and spaces that come into contact with water frequently
Perfect techniques, procedures and preparation for painting
Whether you choose to paint your interior spaces or hire a professional, there are certain techniques that should be used. If you are not familiar with the techniques, it is wise to hire someone who is skilled to do the same for you.
People take a very short time to prepare for painting yet expect to achieve perfect results. Preparation in this case means coming up with a budget, searching for the best paint stores and professionals, and preparing the surfaces.
Perfect choice of colour
Interior painting cannot be near perfect if you do not choose paint colours wisely. How do you do this? Firstly, you must consider your personal tastes and preferences. Still, you must also consider the kind of room that you want to paint. Lastly, it is wise that you choose a colour that blends in with the rest of home décor and furniture
Interior painting is one easy way of freshening up your home and adding more value to it. However, it is only by following the above guidelines that the benefits can be reaped.