Interior Painting Service In Sydney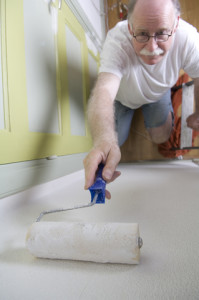 From house painting services to commercial painting, we deliver. And not to forget that we offer Interior Painting services In Sydney too!
We know how delicate and demanding an interior painting job can get. This kind of painting job is almost twice as tough to undertake as that of exterior painting. Good thing we have the best Sydney House Painters on our team to undertake this kind of service. We make sure that we do the job responsibly, considering your preferences in your interior painting as well.
Our Interior Painting service considers your demands in the colors, type of paint, and of course, schedule of the painting job.
Since this is a painting job undertaken inside your building, we make sure we accomplish this on a meticulous step-by-step process: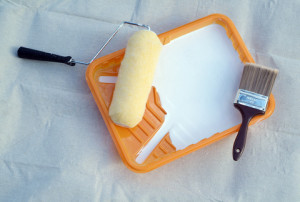 Step 1:We set up your home/office items at the center of the room and we cover them with plastic sheeting. Your floors will be covered with drop cloths too, ensuring that none of your home/office items are dripped with paint along the way. Our Painters in Sydney know that this is an inevitable part of the process, so you can be sure that this is the first thing we do before we commence with the painting job.
Step 2:Our Sydney affordable painting services also offer other ancillary services that may be needed as we undertake the painting job. As per your request, we can fill in the cracks in your walls and ceilings. We also seal the stains, and sand the scuffs to ensure a perfect finish.
Step 3:We undertake the interior painting with care, and putting to mind your particular demands and requests for the job. Our Sydney House Painters surely know how to get the job done, so no worries about supervising us every now and then. Just sit back, relax, and let us do the painting for you.
Step 4:After the painting is done, we uncover your home/office items and clear back the floor from the drop cloths. With this, we not only fulfill your Need a Painter dilemma, we follow through until the painting is done for! We also vacuum your carpet and clean the entire area before we leave your premises.
Step 5:We do not leave you before making sure that we leave your place as we have found it, and that we have done our job well. We make sure that we end the job with giving you the feeling that you have found the best Local Painter can you can ever have!
So
Give Us a Call Today

and get Best Price On Offer for our Interior Painting Services!