Sydney Residential Painters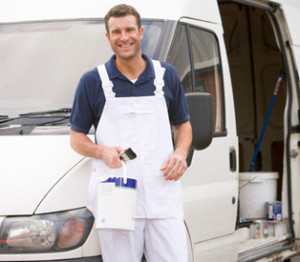 Don't pay more for your residential painting project. Call the experts!
We are servicing All Sydney Suburbs.
Looking for a Local Sydney House Painter to paint up your new home? Or simply Need a Painter for your home renovation? You've come to the right place!
We offer quality and affordable House Painting Services. Years of service in the painting industry makes us the best contractors to get the job done for you. We know how difficult it is to find a quality painting service at the price you can afford, and so this prompted us to offer our services for every type of residential facilities.
Whether you own a single-storey home, duplex, apartment, or any other type of residential building, we can surely deliver the type of painting craftsmanship that you deserve.
We are a group of Sydney Residential Painters that's dedicated to provide you with the best type of painting service in all Sydney suburbs. Your full satisfaction is our top priority, so if you want a House Painting service with this kind of guarantee, give us a call today!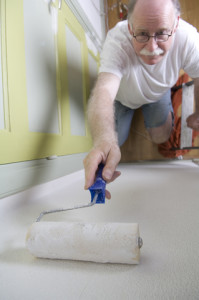 Quality
We know how frustrating it can get when you call for a House Painter and you do not achieve the kind of painting outcome you expect. Because of this, it has been a part of our policy to provide only the best quality service for every client. We value your suggestions, wants, needs, and preferences; and we work out with you to plan on the painting job to be done. From the colors, textures, materials, and every other aspects of the painting job, we make sure that our clients have the kind of House Painting Services they intend to have.
Affordability
If Sydney Affordable Painting Services is what you look for, we are the ones to call for! We understand painting services can get as expensive these days. Some Sydney House Painters even charge the materials and labor costs differently, incurring in more expenses from their clients. In this case, we beg to differ. We offer our House Painting Services at the rate that's inclusive, and affordable. Know that though our service fees come in less costs, we never compromise on quality of painting service that we deliver. Our every contract is a work of excellence; and that is a promise.
Flexibility
Getting your residential building painted implies a lot of inconveniences for you. And we respond to easing up this difficulty by offering House Painting Services that is flexible. We adjust to your schedule, and we make sure to abide by this. We begin and end work as agreed upon- no excuses.
Experience and Expertise
Finally, we take pride in our experienced House Painters. We are a team of skilled workers that are honed by experience, and trained for years. Aside from residential painting, we also offer Commercial Painting Services; equipping our team with all the necessary skills in for the painting job.
Get your residential building painted today with our team! Talk to us and let us show you how we can help with your needs!