Commercial Painters Sydney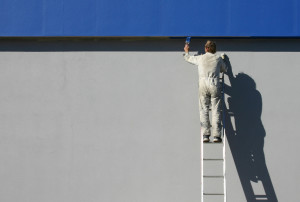 We are Sydney Commercial Paintersfor your every commercial facility such as stores, warehouses, medical centres, offices, bars, clubs, banks, complexes, schools, and many more!
Know that in our every Painting contract, we guarantee to use only the finest materials to get the painting job done. It is our commitment to offer only nothing, but the best Commercial contracting service, and within the price you can afford. Our promise is to provide you a one-stop shop for your needs.
Our years of experience in painting different kinds of facilities make us the perfect choice for your Painting Services needs. These years of experience also allows us to understand and put to mind the needs of the clients. We undertake our Industrial Painting in a way that disruptions to the regular course of your business are minimized, and we adjust with your schedule as well. We begin and end the job as promised, no delays.
Our Painters are skilled and dedicated to getting the job done, without compromising quality. In addition to this, we guarantee a painting service that is safe, efficient, careful, and professionally done. Our goal is to have your business go on as usual as we accomplish our business with you too.
With Sydney Commercial Painting Services that we offer consider the following: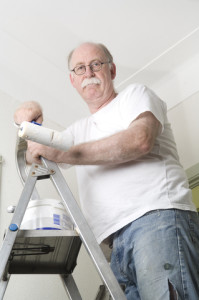 Giving you the best value for your money. We make sure that you get your money's worth, and more. We never compromise quality of our Services, and we do not settle for anything less than the best. We aim not to have you as one time client; our goal is to have you as a repeat client in the years to come.
Detailed Quality to Productivity.
We believe that each client has his or her own specific needs and preferences; and that, we consider too. Some of our clients prefer having a detailed painting service, and our Painters in Sydney guarantee to abide by the demands of the clients to provide full satisfaction.
Productivity and Efficiency.
As much as possible, we want to get the Commercial Painting job done in the shortest possible time. We understand how the painting of your facility can get as inconvenient for you, and we intend to lessen this burden by working as efficient as we can. We do not prolong or extend the time frame agreed upon at the start of the project. We finish when we are supposed to finish, sometimes even sooner.
Project Within Your Budget.
We do the Commercial Painting job for you, at the price you can afford. We do our best to come up with the best materials that our client's limited budget can afford. We employ a variety of painting methods too, to maximize the work we can do within the set project budget of our clients. We offer quality, yet affordableSydney painting service.
So if you are planning to paint or re-paint you commercial establishment, give us a Call Today and get to know more about what we have to offer!