Painters Narwee NSW – Call Us Now and Get a Free Quote
We are much concerned about the splendid look of structures both internally and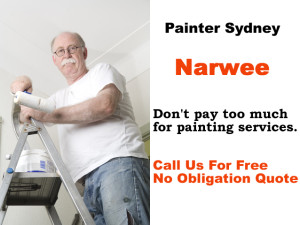 externally. For many years we've given value to family houses, business buildings and mortgage houses through painting.
Anyone looking for the best out of any painting project regardless of how simple it may be should always consider working with professionals.  Our Narwee painters are the professional painters you can ever wish to work with.
We offer painting services in a wider scope that encompasses corporate and individual projects. Our professionalism and the level of creativity are some of the virtues that have seen us smiling all the years we've been in this business. We understand that giving a powerful painting touch to business premise is one of the best ways to invite customers. We also know that for commercial buildings, any painting work on them should comply with the set regulations and standards. Therefore, as we take such projects, we keep our brushes and rollers nodding to great painting perfection. As for residential houses, we are equally meticulous in our job.
The attention and seriousness with which we approach our work is the same whether we are working on a new building or a renovation. This has meant that a repair that we get our hands on emerges to look just as if it were newly constructed.
Our painters in Narwee are unparalleled painting experts who are never mean in giving advice to clients who seek to understand what's best for them. As for this, our clients' testimonies speak volumes.
We are highly qualified painting professionals with top accreditation to our name. Our painters also carry insurance cover against accidents and injuries at work, thereby giving peace of mind to the client because they have no liability to shoulder in the event of such incidents.
Narwee painters' services include:
Painting and repainting of Commercial buildings; including interior and exterior surfaces.
Walls protection against chemical corrosion
Ceiling and floor decorations
Kitchen and bathroom floor and wall repainting and repairs
If you can looking for a professional and cost effective painters, Narwee painters are here just for you. We are reachable just at the click of the mouse or phone call.  Ask for you quotation today and experience working with trustworthy and top rated painters.