Painters Balgowlah NSW – Call Us Now and Get a Free Quote
Are you looking for experienced and skilled painters around Balgowlah? Balgowlah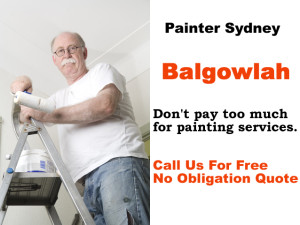 painters are your one stop shop for all your painting work.
Our dedicated teams of painters have earned a reputation in the area for the rare display of their professionalism in all that they do. They are trained to be the finest and are therefore well versed with the different kinds of paintings. Ranging from residential to commercial establishments, our services cut across different sectors. Point at any great building in town and the probability that it was done by painters in Balgowlah is very high.
Our availability has set us apart making us compete in a class of our own. Our round the clock customer support system ensures that your queries, suggestions and recommendations are handled with the urgency that they require. There is always someone you can talk to and explain your needs.
Delivering our work in the most professional way is our strength. Before we undertake any major project, we do an assessment of the areas affected and if any prior arrangements are to be made, the same is communicated to then clients. Our passion permeates everything we do and our attention to details makes us handle every project with care.
Our key services are:
Interior and exterior painting for homes
Interior and exterior painting for businesses
Sealing
Water damage repair
Lacquer finishing
Deck staining and painting
Faux painting
Wood and drywall repair
Lead removal
Specialty painting
Carpentry and maintenance
At Balgowlah painters, the customers we serve are kings. Whenever we undertake any project, supervision will be at its highest from the beginning to the end of it.
So, whether you need a simple painting job in your office or a big project on your brand new apartment, Balgowlah painters are here to offer you superb painting and decorating work at unmatched prices in the area.