Painter Cabarita NSW – Call Us Now and Get a Free Quote
Looking forward for the best improvement for your home or business place? Our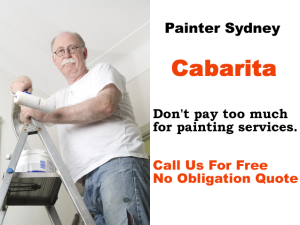 professional painters from Cabarita can deliver you the most beautiful results!
Our Cabarita painters are A+ rated painting contractors with years of experience providing exterior and interior painting services to diverse clients. We can ensure you that you will get unparalleled service and get hold of superior grade paints and products in any project that we take for you. We can give our clients warranty of our work making us the best painting firm to choose.
We are experts not only in painting because we also offer other services to revitalize every place.
Our painting service consists of the following:
Residential painting services – Our craftsmen can renew every home with specialty finish and fresh paints. We cover the interior and exterior as well as other home surface such as the kitchen and patio fixtures.
Commercial painting services – We do not only embark on home projects as our painters in Cabarita are also the choice of real estate agents, corporate owners and more. We are experienced in painting commercial facilities such as shopping malls, offices, schools, churches, factories, hotels, condominiums and a lot more.
We are also very good in other services such as sealing, wallpaper removal/installation, faux painting, water damage repair, Epoxy coating and light carpentry work.
Our experience combined with our commitment to deliver highly satisfying services is our key for having the reputation as being the best in the area. We can provide outstanding services without asking for more. Our pricing are so competitive compared to other painting contractors out there. Cabarita painters' services are top notch, affordable and dependable.
Whether you need to paint a section of your home or the entire building, a friendly painter from Cabarita is always ready to deliver you the best results so call us now and let us know how we can help.